Why I Don't Tell Them
I know that Christ's love compels me (2 Cor 5:14-15). I know that He is the only way to heaven (John 14:6, 17:3). I know that that the hope of glory is in me and is mine to freely give away (Col 1:27). I know that I am indeed commanded to tell people this good news (Mark 16:15). I know that by spending time in the Word, being refreshed and emboldened in His Presence, I am filled with power, anointed with boldness, and will be led by Holy Spirit to touch lives and release life during every day that I live on earth.
And yet I don't always do it. Do you?
Why don't I tell them? Why don't I always respond to the nudge of Holy Spirit, or a feeling of compassion towards a stranger on the street? Why don't I stop to offer an act of kindness, demonstrate God's power through healing or a word of knowledge, or share the beautiful gospel that might lead them to eternal life?
Two guiles of modern day life trap me: busyness and fear.
There are many other reasons I am sure, but on reflecting personally why some days I see Jesus touch lives through me and other days I don't, I keep coming back to these two. And they will creep up on you, right in the middle of 'successful', church-attending, community-participating life. Unless we stop and invite Holy Spirit to invade, convict and refresh, they will rob us of love and power. And Jesus didn't die for that (1 Cor 4:20). He didn't call men to leave their boats and walk with Him to be busy, stressed and not show love. And He didn't call me to that when He called me to lay down my life, or yours (Mark 8:34).
Busyness is the silent evil that tempts like a badge of honour in modern-day world.
Busyness makes us feel good because we are 'wanted' and 'needed', and yet Jesus never seemed to rush anywhere; He was always in the Father's perfect will. Busyness might train me to stay focused on the next diary appointment but distracts me from the pure pursuit of fixing my eyes on Jesus (Hebrews 12:2), my mind on heaven (Col 3:2) and my spirit in rest (Hebrews 4:1).
I've never forgotten the intense but true saying from a Pentecostal preacher when I was living in Uganda… "Do you know what 'busy' means?", he said… "Burdened Under Satan's Yolk".
How many times have I said, "yeah I'm REALLY busy right now" and felt an indulgent sense of self-importance, only to realise later that I'm actually in disobedience to God's desire that I would actually always be at rest…
And critically, how many opportunities have I missed to be a conduit of His love because my head was down, my mind just too full, to hear the still small voice of Holy Spirit nudging me towards one in need of a touch from God? How many times has Father actually brought one of his kids to me, and I was just too busy.
And then there was the young boy with the hornet sting. Two days ago a young boy hobbles onto the train carriage I am on, and I instantly feel a nudge from Holy Spirit that I'm meant to connect with him. He is evidently in pain and after a few minutes asks me awkwardly if I might have any cream for a hornet sting on his leg that has made half his leg numb. I feel a bit weird, but I know what to say.
"No, I'm afraid I don't, but I can pray for you as I see God do amazing miracles and I believe He wants to heal you." Well that was worth it, as I take my hand away and the boy's face is aghast as all the red inflammation has gone down and the pain has left. Unsurprisingly, he is receptive as I get to share the love of Jesus with him as he leaves.
Jesus said, 'I only do what I SEE the Father doing' (John 5:19). As obvious as it sounds, to SEE you have to have your eyes open. We pray that the spiritual eyes of our hearts are opened to comprehend the power that is within us (Eph 1:15-19) but sometimes it is literally as simple as opening our eyes to SEE what the Father is doing around us, for He is always working (John 5:17). How often do I have my eyes open to see what He is doing, and where He wants me to join in?
And then there's fear.
It's the thought that jumps into your mind just as you consider telling your colleague that you believe God cares for them, saying 'ooo, I wouldn't do that, they might think you're weird.' It's the worry just as you offer to pray for someone, that says 'ooo, what if they don't get healed and you look stupid.' It's the 'wisdom' to hold back on talking about Jesus with your friend because it might affect your friendship.
When I gave my life to Jesus, I did it through one simple scripture: "If anyone would come after me, let him deny himself and take up his cross (daily) and follow me." I am indebted to the faithful brothers and sisters that loved me through my arguments and arrogance, continually pointing me to Jesus. And I am so grateful that as I chose Him, my foundation was clear – to deny myself (to forget, ignore, disown, and lose sight of himself and his own interests), to pick up my cross, and to follow (continually, cleaving steadfastly to me) (words from Amplified Classic translation).
So, if my life is not my own and the call is to be a "fool for Christ" (1 Cor 4:10), why do I still think twice sometimes about reaching out to someone I feel God leading me to? Why didn't I pray for that man with a crutch yesterday who I felt Jesus wanted to heal?
And then there was the Bahai priest. I had just finished presenting some research at a multifaith dialogue and was talking to some of the religious leaders outside. Whilst talking to this lovely man, I suddenly remembered a specific date that was going round my head that morning. Knowing it could sound odd, I told him that I sometimes hear from God and if the date meant anything to him. Turns out it was an important date in his calendar, but more importantly it opened the door to prophesy over him. He was deeply touched and I got to share how real Jesus is to me with him. He may not have surrendered his life to Jesus in that moment, but he certainly was shown his reality.
To let God's love flow through me and touch the world, I have to CHOOSE love. Love prefers others (Philippians 2). And to love others, I must decide that that is more important than what people think of me. I must remind myself that I have been crucified with Christ (Gal 2:20), that fear was never mine anyway, and I have an infinite source of love to give away.
You see perfect love really does cast out fear. People who are madly in love gaze into each others' eyes and do things in public without caring what they look like. Loved ones who've been apart for years run across airports to hug in abandon. Parents who are ecstatic about their new baby post pictures endlessly without worrying about being 'over the top'. I think in its over-quotedness we have missed the powerful truth that truly if we ask God to fill us with love, fear will disappear. My love for the ones in front of me, and concern for their eternity, will just be too powerful for any little voice trying to stop me telling them that Jesus loves them and died for their salvation.
Do you know what the devil is REALLY scared of? I don't think it's 'super-equipped', 'super-anointed' or 'super-bold' Christians… I think he is desperately scared of lovers of Jesus who feel afraid at responding to the nudge of Holy Spirit, but respond to love anyway. I think he is desperately afraid of believers who have embraced the full gospel, not counting their lives as their own and are therefore able to be used by God as conduits of divine love and power everywhere they go.
These people say the eternity of the person in front of them is worth more than what they look like. They say 'open my eyes Lord'. They say 'teach me to love, Jesus'.
Let's check out of busyness and destroy fear. Stop for someone today and love them with all you've got. Do something compelled by love that makes you shudder a little with fear. In doing it, you will die some more to what the world thinks, and wonderfully come alive in the Spirit. We owe it to a dying world to get over ourselves, and enjoy the thrill of giving them Jesus.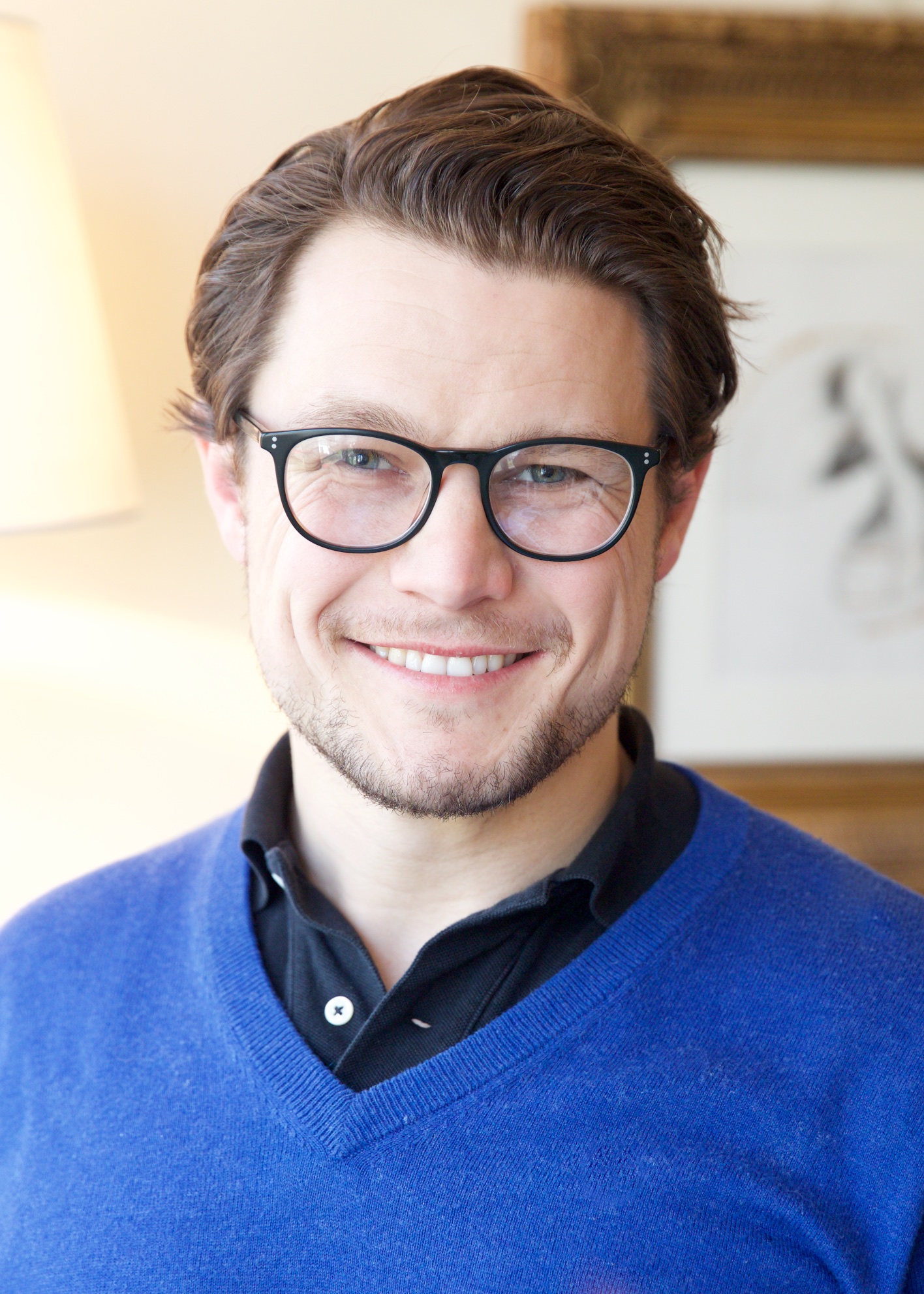 JJ Waters is the national director of Burn 24-7 UK and also leads the missions arm for Burn 24-7 UK. After a radical salvation at university, he pursued Jesus to the slums of Uganda where God marked him for the supernatural and to see a mighty harvest of souls. Alongside Burn, JJ works as an international development consultant with a vision to see the best development ideas and supernatural presence of God transform the darkest places. He is currently working on a Kingdom entrepreneurial project to help Christian missions and development organisations measure and communicate their social and spiritual impact.
JJ passionately carries the message of first love for Jesus leading to the Great Commandment to 'go' and love the lost. He is excited to see prayer and worship established all over the UK, the Church equipped to love the lost, and for the nation to be restored as a great sending nation.