Deeper Still - Kingdom Power through Silence and Rest
Given the busy hustle and bustle of our modern day culture, the need has never been greater for us to simply come away and be still in the presence of Jesus. There are so many things pressing in to fill our time and so much we could be doing, that without fierce determination we are in danger of crowding out our precious Lord.
In the gospels Jesus clearly models Kingdom life for us as believers. He went around preaching the Gospel and healing the sick everywhere He went, yet He also shows us the priority of alone time in the secret place of prayer. We read that
'Often He withdrew to lonely and desolate places to pray' Luke 5:16.
How we need to heed the wisdom of the Saviour in our often overcrowded days.
'Be still and know that I Am God' Psalm 46:10
This is the cry that has rung out down through the ages, and is still heard by all who hunger and thirst for the knowledge of God, the true Living Water. Psalm 46 talks about this 'Stream of living water that makes glad'. There is a heavenly river of gladness in full flow, and we are all invited to come and drink. Yet how often are we so active that we never really get still enough to enjoy?
Sometimes my energetic six year old daughter asks me for a drink, "Give me a drink!" she cries. "I'm trying to!" I reply. She's learning that it's only when she holds the cup still enough that she is then able to receive what I'm pouring out.
It's in the stillness that we get the knowing. It's in the secret place that we get the juicy reward of intimacy. Filled and overflowing with God Himself. Filled with gladness and a deep peace, a deep joy. Beloved, this is the place of abundance. In our noisy non-stop world, true life is found in getting still and quiet in the posture of prayer before our Lord.
As we get still and receive this sweet revelation of knowing Him, we will be strengthened with power. We will know that 'God is in the midst of us and we shall not be moved.' 'He who breaks the bow and shatters the spear; He burns the chariots with fire.' Even though 'the nations rage and the kingdoms totter' we will shall not be moved. 'God is our refuge and our strength.'
Kingdom prayer brings Kingdom power. In Psalm 46 'Be still and know that I am God' is followed by the promise 'I will be exalted among the nations, I will be exalted in all the earth.'
It's only as we follow Jesus' model and take time to get alone in prayer that we will see the greater works of Jesus, and see our nations saved.
This has always been the way of the Kingdom. Let's get still and know that He is God. We will come away with Him to the place of hidden prayer, we will be filled with gladness. We will be made strong and steadfast, and we will be overflowing with His Power. Together with one voice we will exalt high the Name of Jesus among the Nations, we will exalt Him in all the earth.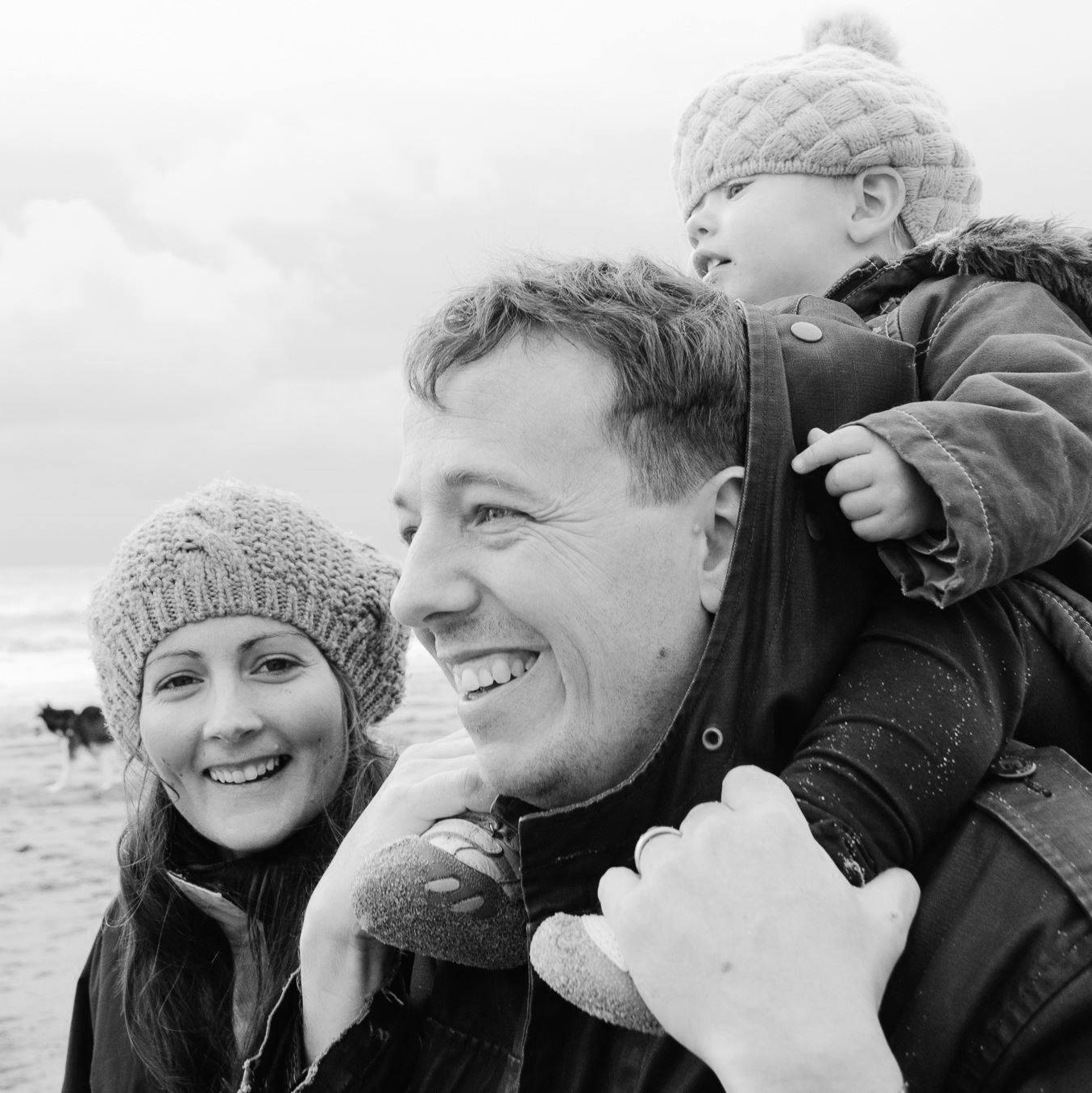 Leader, JESUS FIELDS CORNWALL
Andrew and Marie live in West Cornwall with their four children Caleb, Joe, Nathan and Mary. They work together bringing up the family and running their business, Andrew as an Artist and Marie as Gallery Manager. "We enjoy spending time on the beach, and we all love to get in the sea and surf and enjoying the beautiful place we live. Our passion is intimacy with Jesus. Undiluted, unadulterated adoration of the Son of God. We love the journey of encountering Him together, being transformed and following Him wherever He goes.
Our vision for Jesus Fields Cornwall is a community of Jesus lovers who follow Him no matter what the cost. Intimacy and mission. To love Him with everything, to grow in love with one another, and to obey Him and boldly proclaim to the nations 'Behold the Lamb of God who takes away the sin of the world!"